Instant discount measures include the following:

Lighting
Omnidirectional, directional, and decorative screw-based lamps

LED lamps and fixtures

H

ighbay

and

low-bay

fixtures

(

with or without

integrated controls

)

E

xterior area and wall pack fixtures

P

arking garage lighting
Find a list of eligible lighting distributors here.
Click here for a full list of eligible lighting incentives and incentive amounts.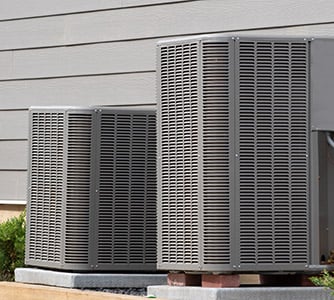 HVAC Systems
Air conditioning (central AC, air-cooled direct expansion [DX]

split systems, and packaged terminal AC)

A

ir source and packaged terminal heat pump

s

Electric chillers

W

ater source and geothermal heat pumps

D

uctless mini-split heat pumps

—

commercial < 5.4 tons

M

otors and

v

ariable frequency drives (VFD)

ECM circulator pump

s

H

igh-efficiency pum

ps

D

omestic hot water

H

eat pump water heaters
List of HVAC Distributors Coming Soon!
Click here for a full list of eligible HVAC incentives.

Food Service Equipment
ENERGY STAR® ice machines

Beverage

and snack

machine controls

ENERGY STAR electric steam cooker

s

ENERGY STAR combination

or convection

oven

s

ENERGY STAR commercial fryer

s

ENERGY STAR commercial hot food holding cabinet

s

ENERGY STAR commercial dishwasher

s

ENERGY STAR commercial griddle

s





List of Food Service

Distributors, incentives, and incentive amount coming soon!
If your business is interested in becoming an instant discount distributor please contact Energy Solutions at
DLCdiscount@energy-solution.com or (412) 625-7715
Instant discounts eliminate the typical—and cumbersome—process of rebate qualification, approval, and payment. Our instant rebate

program moves incentives to up the supply chain directly to distributors. They pass on the lower costs directly to you, with a seamless, frictionless rebate program that provides savings right at the point of sale without customer paperwork. Even if you are a

remote, hard-to-reach customer, this program
provides you with an easy way to access incentives. You receive the benefit directly from a distributor, which offsets the higher costs of high-efficiency products to help level the playing field between affordability and sustainability. Instant rebates remove the price premium between conventional and high-efficiency products at the point of purchase, encouraging their early adoption.
How to Enroll
Complete the form to schedule a free, no-obligation energy efficiency assessment. Our authorized independent contractor will visit you on site and recommend the best ways your business can save energy. You choose whether or not to retrofit your existing equipment with more energy-efficient technologies. Based on your decisions, a qualified contractor will install the equipment.
Contact us today to learn more about how our Small Business Direct Install Program can help you save energy and reduce costs.